SEO Case Study
Surgeon for Shouldder & Elboy
Project Description: After the Design of the Website for Dr Narayana Prasad, he requested us to do an SEO campaign for his website http://surgeon4shoulderandelbow.co.uk/. The Keywords to be promoted where really competetive, but Bytelabz took it as a Challenge and promoted them, The Goal was to bring all the Keywords in the first page among the top 10 within 3 months. Bytelabz took this as a challenge and promoted the keywords and brought 90% of the keywords among the top 5 list.
Technology Used: The Site is built in WordPress Platform making it easy for the client to Edit and Add in contents of their own. The Design is Responsive making is east to access the website and view the contents in any Device.

99.51%

New Leads

1,700

Rank Positions

+48%

Site Engagement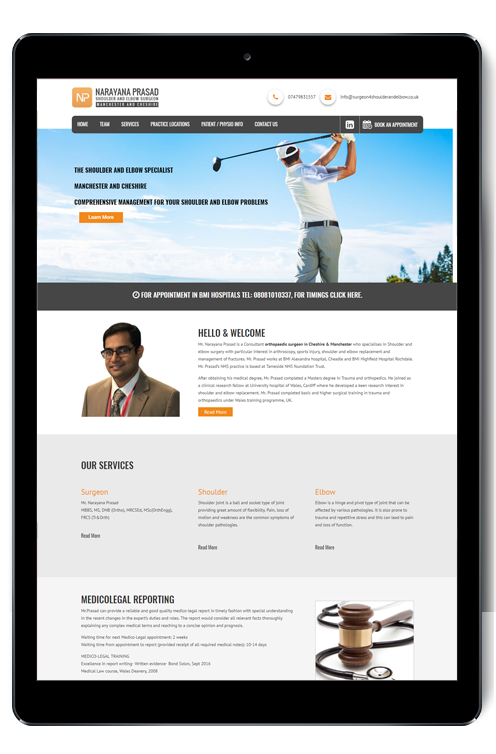 Increase in leads Year 1 vs. year 2
Ranking improvements After 12 months
Increase in referrals After 18 months
If you need a great digital marketing company that is easy to work with and always delivers on their promises, you should contact them! I am really glad that they are my digital marketing partner…Bytelabz has gone above and beyond every step of the way! From coming up with new, innovative ideas to pushing our team to tackle new markets and demographics, they've been a true business partner to us.
Narayana Prasad