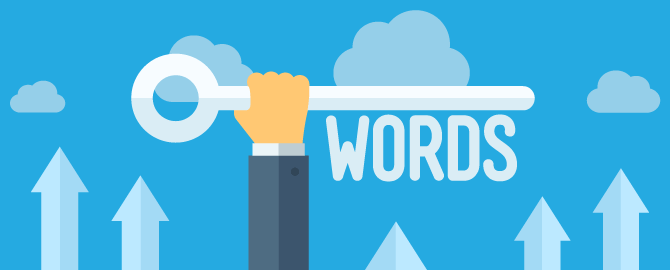 SEO keywords are the key words and phrases in your web content that make it possible for people to find your site through search engines. You need to be conscious about how people are looking for the products, services or information that you offer, in order to make it easy for them to find you, they'll land on one of the many other pages in the Google results. Implementing quality keyword SEO will help your website rank above your competitors. Keywords are one of the main factors of SEO. Because of this, creating a list of keywords is one of the first and most important steps in any search engine optimisation initiative. Google then uses that data to find the relevancy of the content to a specific search query, and the way the page ought to rank in searches for a specific term. That's what offers a web page in search ranking. Both Keywords and SEO are directly connected when it comes to running a winning search marketing campaign. Because keywords are the foundation for all your other SEO efforts, it is well worth the time and investment to ensure your SEO keywords are highly relevant to your audience and effectively organised for action.
Let's have a look how Google works
Google's spider crawls the entire web by visiting the web pages.
Then, they added the optimised web-pages to their index and catalogue them.
Google shows the best results based on the search terms, when people starts search.
Choose Best Keywords for SEO
Some of the mistakes make by the search marketers, when it comes to search keywords for SEO are they do keyword research only once, also they are not bothering to update or expand their SEO keyword list further and choosing popular keywords having competition rate high. Primarily, if you work as a marketer, you have to treat the keyword research as an ongoing and ever-evolving part of your job. The old keywords that are competitive can often be replaced with less competitive or more specific phrases which would bring the right user rather than any user.
Make sure that you are finding your own keywords as experimental basis and not using the keyword research tool always. Good content on your page that truly answers the questions customers are asking with their keyword searches will give you great SEO result.
Use of keywords will help Google to allocate the right search ranking. Let's see how to select keywords for your content.
Initially, you have to brainstorm the terms that you think your customers might be searching for and then just search the term in Google and analyse what else people are searching for the term. At last discover the terms that people are already using to search your site by using Google Analytics and Google Search Console. Keyword research is very important to improve SEO for existing content in your website.
Key places to use keywords for SEO
After finding the best keywords, you have to work on it to get good SEO results. Consider the following places to use your keywords for SEO;
1. Page Titles
2. Meta Descriptions
3. Subheadings
4. Content
5. Images
6. URLs
7. Link Anchor Text
8. Social Media
Let's discuss each of the above points;
1. Page Titles
Page title optimisation is a part of technical SEO. Usually a page title describes the main subject of your page and it will show up as the first line of the search results to let Google and searchers know what the page is exactly about. The best method to improve the search ranking potential when writing page titles is to include your target keywords or keyword phrases at the start of the page title. The relevance of your keyword will increase by doing that.
2. Meta Descriptions
Using keywords in the meta-descriptions is another important thing in SEO. This refers to the second part of the search entry. Meta description can help Google to decide how your content is relevant for what the users are searching for. It also helps the users while reading the meta-descriptions to decide whether to go to the website to see the full content or not.
3. Subheadings
Subheadings will help to make your content scannable, giving readers eyes to pause somewhere. It also helps users to decide how relevant your content to their need is.
This may be appeared as a part of the featured snippet or answer box. It will be effective if you use keywords in at least a couple of Subheadings.
4. Content
Content is one of the top SEO ranking factors, so that it is considering as one of the most important places to include your SEO keywords. Bad keywords will affect your search rankings and it would be better avoiding keyword stuffing. Google will penalise if you caught stuffed keywords in every sentences. User won't like keyword stuffed contents. So, you should use your keywords effectively in your content.
For that, use your keyword in the first few sentences of your content or at least in the first paragraph. Then use the keyword and its variations throughout the content. Also, you have to make sure that the content is readable and understandable.
5. Images
We can't ignore images when thinking about how to use the keywords in a website. Images help people to find your content. It also helps you to manage content accessibility.Let's look how or where should use keywords for SEO in Images.The image you use should be relevant to the content is the first and foremost thing to be checked. Then give them a filename that shows its relevance. Use the SEO keywords of your webpage to create the title of the images. Finally, use SEO keywords in alt text also. It would be better using alt text in images which is descriptive rather than just using the keyword only.
6. URLs
You will get visitors automatically, if your URL is best. No need to stuff strings of numbers or weird characters in your URL. It may reduce the number of visitors to your site. Better to include a clue in your URL about what the page is about for your visitors and Google.Try to keep the URL short and avoid keyword stuffing.
7. Link Anchor Text
Links are one of the main three SEO ranking factors. Link anchor text is the clickable text which is highlighted as a link. If you use the same anchor text for every inbound link you create, that will be an SEO ranking red flag for Google and you would be penalised for that. To vary inbound anchor text use LSI keywords instead of using same anchor text.
8. Social Media
Even if Social media is not a direct search ranking factor, there is a strong link between social shares and visibility in SERPs. So, it is very important to optimise keyword usage in social media updates for better SEO and they are immediately visible to the active users.Keywords are useful as hash tags for updates in the social media. This is true on Twitter where hashtags are using perfectly. The right hashtags will help the user to find right content on the sites. Other social media sites are also using hashtags but they give attention to how you are using the keywords and hashtags, because it varies from site to site.
Now you know how to use keywords for SEO. The important thing to keep in mind is that keyword relevance is much important than keyword density in Search Engine Optimisation.