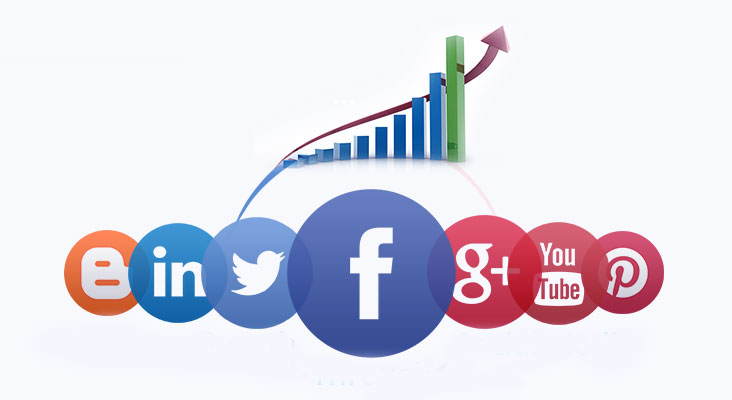 With the advent of the 21st century, mankind has witnessed a revolutionary change in its lifestyle. The major player in this evolutionary phenomenon has been the advance of science and technology, the most notable among it is the IT sector. From trunk calls, telegram to video calls and WhatsApp, technology has shrunk the world like never before.
Communication has always been an inseparable part of business growth and with the change in our social interaction methods, there has been a subsequent effect on our business relationships and strategies. History reminds us of the hardships faced by ancient traders who would take not days but several months to transport and trade goods to different parts of the world. The remarkable discovery of electronics and computers and the internet proved to be a game changer in the field of trade and commerce. Business deals are now done between different corners of the world with a simple press of the enter key and various products are sorted and dispatched in no time by probes using Artificial Intelligence.
The age of Information Technology has not just revolutionized the way we do business but also has been instrumental in its growth. The rapidly growing telecommunications industry has given rise to a new form of media known as Social Media. The power and importance of this media can be gauged from the fact that it played a decisive role in the electoral campaign results of the world's most powerful country and the largest democracy. Such has been its impact in recent years that almost all political parties of the world and every popular leader have formed their IT Cells and Twitter handles.
But why social media? The question arises in the mind of every traditional businessman who has been successful in growing his business since ages using the word of mouth marketing and good old print media marketing techniques. Well, their enterprises might not seem to be influenced or affected yet but in an interesting case, study one might find that social media platforms help in giving a wider and more comprehensive direct marketing approach towards the consumers especially in the youth segment. The tech-savvy and trendy youth of the country are fast adopting the smartphone culture not just in the urban but also in semi-urban and rural areas too.
According to estimates, India became the fastest growing smartphone market of the world in 2017 with over 124 million smartphones sold in the year, an increase of 14% from the previous year. The popularity of smartphones especially the easy to use Android ones are defying generation gap too with the significant number of middle and old age active users of the devices. Additionally, a sort of Internet revolution was created when Reliance Industries launched their Jio venture in the year 2016 which provided a high-speed 4G network with their literally 'free packages'. The market-dominating initiative by Reliance-led other telecom companies to follow suit and lower their 4G tariffs making the internet a household commodity ever since. People became addicted to social media and various mobile applications as the major smartphone making companies like Apple, Samsung, Xiaomi, Oppo & Vivo started offering their phones with many social media applications pre-loaded in them. The 4G era in India has also boosted many tech startups with some apps gaining a cult-like popularity. From Ola, Uber in transport segment to Zomato, Swiggy in food to Oyo, Goibibo in Hospitality to Amazon, Flipkart in e-commerce to PayTM, Mobikwik in digital banking have ensured success and growth for businesses in online and digital retailing.
In a recent interview, Mr Mukesh Ambani- the Chairman of Reliance Industries quoted "Data is the new Oil". The e-commerce retailers have exploited the database of their followers and members Facebook, Instagram, Twitter and many other social media platforms. Their behaviours, likes, activities are analyzed before ads are targeted and curated the influence their purchase impulse. Nearly all social media apps provide consumer target features where the businesses could find out and reach their target audiences and create their consumer database. Their algorithms are becoming heavily business-oriented helping them achieve desired results using various social media tools and campaigns. From politics to education to institutional to e-commerce and you name it, social media has influenced and impacted every sector and continues to do so as we are becoming increasingly dependent on smartphones in our daily lives.
The future with internet connectivity and speeds improving every day and the unstoppable smartphone innovations becoming an integral part in our lifestyle, the social media channels are going to shape and determine the way businesses will be run in the near future. The internet world will shrink further and with the use of AI technology like the ones used by largest online B2B aggregator Alibaba in their warehouses, firms will be able to shorten the gap between order-production-delivery making the supply chain more efficient and effective. The world's largest e-commerce company Amazon is already selling Alexa- an interactive voice AI product which can process many of consumers orders on its own by synthesizing their voice commands. Social media apps will soon engulf most of the world's population and their data will be used by all enterprises. Every human will be connected to each other digitally and time taken for communicating all business processes will be dramatically shortened. The digital race has just begun and only the business which evolves and adapts to the digital and e-commerce network stands a better chance of growth and survival.
Give us a call today and be connected with our Web Design company Trivandrum. We Build Your brand awareness through our social media marketing.