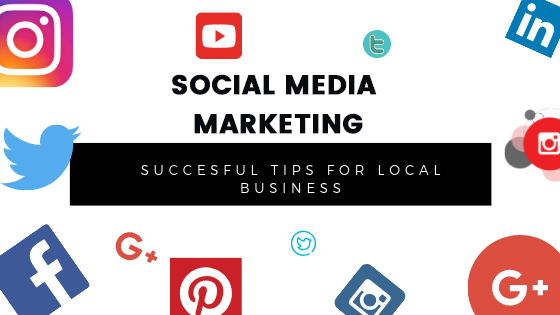 In the rapidly changing digital world we live in today, it can be easy to get left by the wayside as a local small business especially while competing with major brands. The decision to invest your time in social media as a small business venture can be a daunting task no matter how social media savvy you are. Yet, I assure you it is 100% worth the effort. Social media is the perfect tool to help your business grow in front of your eyes.
Here are some of the best social media marketing techniques that can lead you to more likes and followers.
1. Identify Your Goals
Defining your goals for what you expect from, and what you'd like to achieve with social media is a critical first step to take while taking a plunge into the world of social media. It helps you remain accountable to yourself, and give you a clear path to success. It is important to pick something measurable, allowing you to track your growth and progress towards the goals you set for yourself and your brand.
2. Find Your Target Audience
Knowing your target audience is a prerequisite while crafting your social media strategies. The people you're trying to reach with your social media campaigns are the lifeblood of your business and with social media efforts either through direct sales or through more social interaction it will only be beneficial for you to know and recognize who you're targeting and also why they're approaching you whether through their feedbacks or critical reviews which in turn can help you find out the loopholes in your business operations or weak links in your strategies.
3. Identify Your Brand
Your brand, whether you're an individual or a company, is essentially everything that makes you unique. It's the picture you paint for your followers encompassing your photos, posts and profile information among many other factors. Figuring out the face you'd like to present to the public is obviously essential but maintaining that face is even more so. Instead of continually trying to overhaul your look in favor of something radically different, you want people to not only become familiar with your aesthetics, but also with your personality as a brand.
4.Strive for Commitment
The most important part is defining your commitment to using social media as a means to grow your business. It can be a lot of work sometimes such as maintaining an active presence and keeping a steady stream of content flowing. Your followers notice the frequency of your content, and how actively you're responding to their questions and comments, hence you will observe how it looks when you don't post very often or leave questions unanswered. By maintaining a presence, not only are they constantly learning about your services and your brand but they are also learning to trust you which is vital in trying to drive up your sales.
5. Choose strong Images
The images you use across all of your social media platforms must be cohesive and complement the brand you created in the first place. It can be confusing when people follow you on different platforms but your images don't reflect the same style especially if you're trying to sell a product, the images you present to people will be the first thing they think of while thinking about your product and you'd much rather have them believe positive things about your services. It can be helpful to choose a few colors for your brand and enhancing all of your images together with the brand color makes a very composed looking profile.
6.Collect Hashtags
Hashtags are incredibly important on all popular social platforms where people are able to find you online and locate you is a part of forming your brand identity. While making a post, always research the hashtags you are using so that you don't want your brand to be associated with something that could turn away potential customers. Taking the time to brainstorm into your own hashtags is also incredibly beneficial and can really separate you from your competitors. It will also help you gain traction with your target audience if you have a hashtag that they can't help but use after partaking in your services.
7.Integrate your Location
This is less important for those of you that operate entirely online, but as a local small business, it is crucial that you tag your location so that people know where to find you. As a local business, it can be assumed you're only trying to draw sales from your local community. You'd be surprised, however, at how many people would be willing to patronize your business, if they apparently knew where it was!
8.Develop Promotions
Promotions can mean different things to a local business. It can mean creating your own event, with accompanying hashtags and promotional offers. Staying in tune with your local community events is also an avenue worth exploring. If your town is having some kind of a festival or gathering, it can be incredibly beneficial to piggyback on the event's already existing hashtags and promotions. For example, running a sale exclusively on that day or even crafting a specially limited product is a great way to entice new business.
9.Inspect your Competitors
Keeping tabs on your competitors is also a necessary part of trying to grow your business. I don't mean you should be envious of whatever success they achieved. You should take note of what worked for them, and what didn't. Take these ideas, and figure out how to expand them for your own use. Restrict yourself to merely copy them because your clientele will surely notice if you're just trying to emulate another business. They came to you because you have one thing that no one else has and that is YOU.
10.Garner Partnerships
Within your local community, there are undoubtedly other small businesses trying to grow and expand just like yourself. You should look for opportunities to encourage symbiotic growth by sharing each other's posts or even working together on a social campaign from time to time. By working together, you're being exposed to an entirely new demographic of potential clients that might not have otherwise been interested in patronizing your establishment. It can be as simple as having positive interactions online or can be as large as a collaborative effort on a sale or mutual discounts for each other's followers. In any aspect not only will it grow both businesses but it will also strengthen your local community.
11. Be Active
An essential part of maintaining your business social media identity is your presence. What this means is that you need to make regular and consistent posts on whatever platforms you are committed to. Walk before you run, choosing one platform and perfecting it is a perfect place to start. It might seem easy at first, but maintaining an active presence across multiple platforms is harder than it looks. It will be easy for people to tell if your content is lacking. A good rule of thumb is quality over quantity, ensuring each piece of material you publish meets your standards every time will only help you grow, even if it is just one post at a time.
12.Foster Communication
Communication is another critical aspect of marketing. It is reasonable to assume that after forming an online presence, your customers, whether actual or potential will try and reach out to you. Being active and helpful with your responses will only serve to grow your business in the best possible way. Proactive communication with your target audience is the perfect medium to obtain feedback and more importantly, build the trust that your business relies upon to survive.
13.Mix in Entertainment
Maintaining a certain level of entertainment value is an often overlooked aspect of representing a business on social media. It can be both extremely offensive and boring to be always just pushing your product or company and people will grow tired of that continually appearing in their news feeds. Injecting a little humor into an otherwise bland post or even having some posts be unrelated to business is a great way to make people feel more comfortable with your brand. A great way to sprinkle in a little entertainment is using GIF instead of just a regular image. They are always hilarious and there are so many apps for you to use if you can't make your own.
15.Practice Patience
The most important lesson to learn is that you'll need to be patient. You can't expect to create an account and instantly be swarmed with followers and customers. It takes time to grow your small business through social media but if you keep at it and remain consistent in your efforts, you will see the fruits of your labor.