The digital marketing environment, which encompasses SEO, social media, content marketing, and pay-per-click, is undergoing a significant transformation as 2021 approaches. They are continuously updating their platforms, which is why it is important for marketers to stay on top of the newest advancements in this field. This is a factor that businesses can no longer ignore.
In this high-tech era, there is a slew of new digital marketing trends and techniques that firms must take advantage of in order to thrive. The goal is to stay on top of the latest trends and choose what is ideal for your company right now. What worked for you last year may not work this year, since new trends emerge on a regular basis.
So, to assist you in preparing for the changes that will occur in 2021, we've compiled a list of the top digital marketing trends you should be aware of.
Let's get started…
1. Artificial Intelligence In Marketing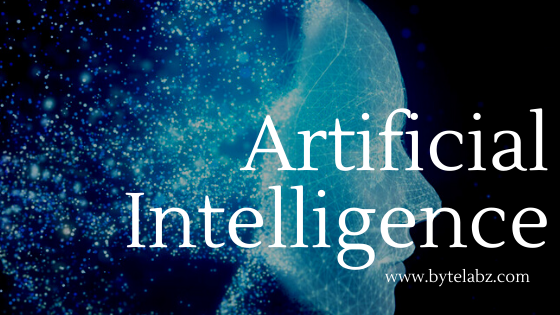 Artificial Intelligence is one of the major marketing trends on the horizon. According to a recent poll done by the Economist, over 75% of company leaders believe that AI will be used actively in the next two years, meaning that by 2022, 85 percent of client contacts will be managed without the need for a human, saving money and accelerating growth. Because AI assists businesses in better understanding how their customers and users access their products and services by analyzing consumer behavior and search criteria, as well as obtaining data for social media platforms and blog postings.
2. Importance Of Chatbots
Chatbots are one of the most prominent digital marketing trends of 2021. A chatbot is computer software that mimics human interactions in their native format, such as written or spoken language, using artificial intelligence techniques. Chatbots have always existed, but their existence was not always obvious; nevertheless, as time goes on, more and more businesses are focusing on utilizing chatbots for customer service and improving their chatbot marketing strategy. Chatbots are delivering greater results than ever before, and they're bringing in more visitors to the website.
3. Pay Per Click Ads
Paid advertising is one strand of a multi-stranded digital marketing approach. You should monitor how well your adverts are doing once they've been released into the wild. Paid advertising is divided into various categories, including pay-per-click (PPC), pay-per-impression (PPI), and display ads. Marketing strategies that are well-organized will make use of all available advertising platforms. Despite the fact that paid advertising is more expensive than owned or earned advertising, it is an efficient approach to get your company's brand in front of a wide audience.
4. Mobile Marketing
It allows you to reach out to your target audience via websites, email, SMS and MMS, social media, and applications on their smartphones, tablets, and other mobile devices, and as a result, mobile marketing has become one of the most popular digital marketing methods. We can without a doubt state that mobile marketing has swept the industry.
Because we observe most people around us engrossed in their phones, either reading their emails or on social media, mobile will continue to be a key focus for marketers in the foreseeable future.
5. Video Marketing
Professional live videos are popular now; they will supplant commercial videos, and social media platforms will play an active role in displaying them. Whether you promote your business on Facebook, Instagram, Snapchat, YouTube, or Twitter, it appears that social video engagement is at an all-time high in 2018. Simply said, video can give out a more persuasive message, which may increase sales and help you get your message through faster.
Conclusion
Nowadays, the structure of social and digital marketing will be shaped by all of these developments. You can maintain your business ahead of the curve by changing your content and strategy in response to customer demands. Customer experience has become the most essential aspect of digital transformation. So, if you want to expand your business and reach a wider audience, you'll need to adapt your strategy to reflect current customer trends and demands.
Bytelabz is a well-known web development and web application development firm. We use cutting-edge technology to provide our clients with a wide range of web design, web development, and mobile app development services. We are also a top digital marketing firm that offers inexpensive SEO, social media marketing, search engine marketing, and inbound marketing services. Please contact us if you require any further information.